Online order system features: 5 must-haves for seamless orders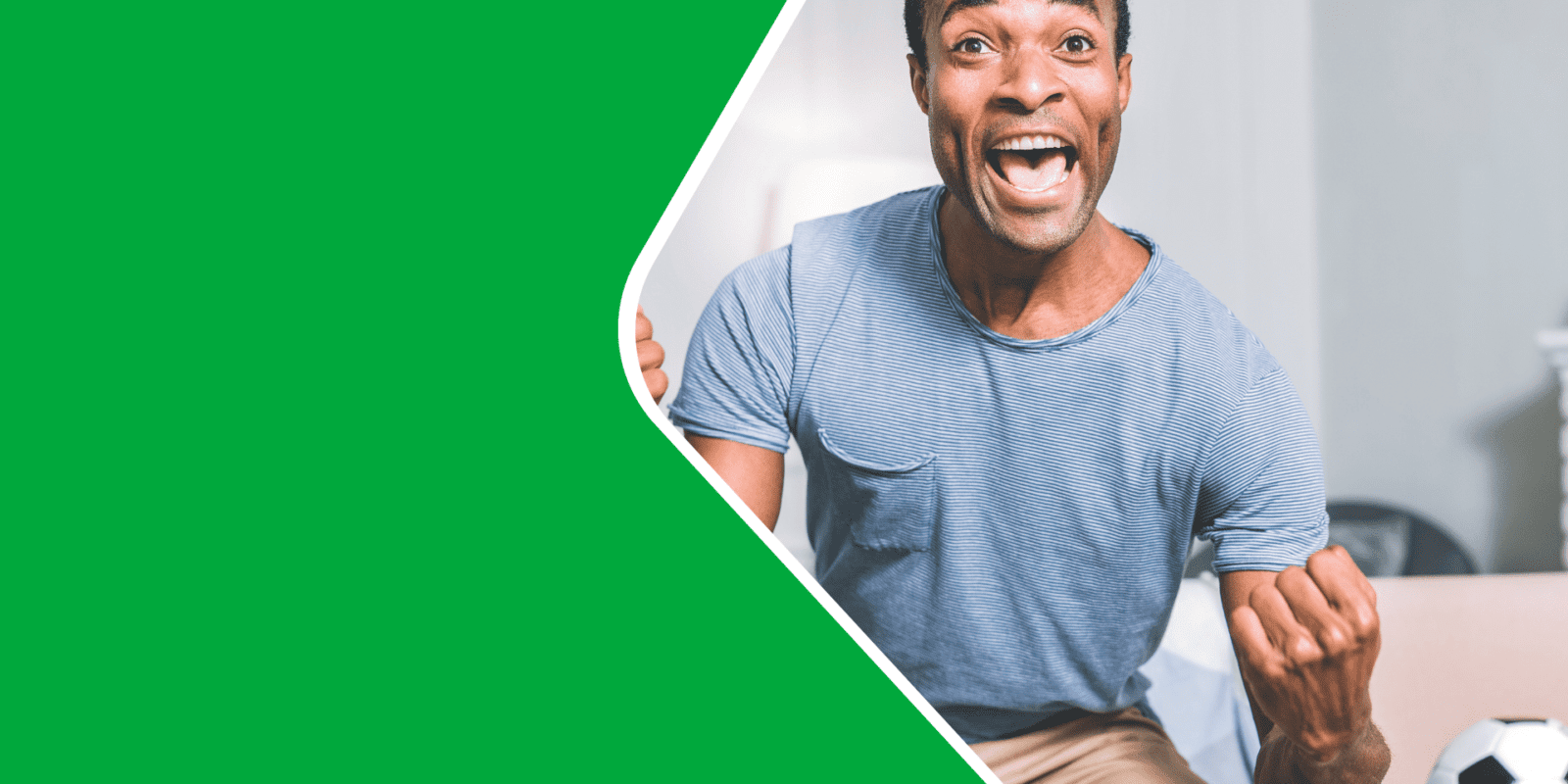 The FIFA World Cup 2022 brings once again nations and fans together to celebrate the achievements of different countries as well as the football world as a whole. Such emotional events are your chance to help customers create life-long memories with their family and friends. With the right software tools, you can turn customers into fans that will celebrate your brand well beyond 90 minutes.
Mobile apps and websites where customers can conveniently order online are becoming essential for quick-service restaurants to stay competitive. As the trend moves towards online ordering, you can leverage certain functionalities to expand your marketing activities.
We have summarized five functionalities that can help your quick-service restaurant to leverage the World Cup and are key to maximizing your marketing strategy all year long.
1. SPECIAL PROMOTIONS ON ONLINE ORDERS
Catch your customer's attention and give them a reason to order with you. By offering special promotions on your website and app orders, such as meal deals, or coupons you can motivate your customers to order online and help your restaurant staff.
Whether you offer value deals to attract large friend groups watching their favorite players score or offer a specific item at a special price, promotions show your customers that you are aware of their needs and share their interests. This strengthens customer loyalty.
By configuring promotions in a smart way, you can also take pressure off your restaurant staff and driver fleet. Are you expecting high sales 1h before the match starts? Why not configure a special deal for every order coming in 2 hours prior?
Are all your drivers busy? Try offering a discount on pick-up orders.
The important part is that your website and app partner or self-built system offers a coupon module that gives you the freedom to configure promotional deals and coupons depending on your requirements.
Requirements can be items included in the promotion, percentual or fixed amount discount, time period, location, delivery/pick-u option, minimum order value, and belongingness to a loyalty program tier.
2. CONFIGURABLE PUSH NOTIFICATIONS
Share the joy of a won match or the unexpected victory of an underdog paired with a special promotion via push notification with your customers.
Push notifications help your restaurant chain increase sales from online orders and increase customer satisfaction. Additionally, app users give you access to their information, such as location, which makes it easy to personalize the message.
Increase online orders
Regardless of whether your customer is at home, with friends, or with family. They will always have their phone with them. Remind your customers of the upcoming match and share an attractive promotion as a push notification. Sending push notifications to mobile app users is one of the most efficient ways to increase orders. They can't be missed as they appear on the lock screen, are much shorter, are more likely to be read than an email, and include redirection to the app to order directly.
Increase customer satisfaction
Especially during peak order hours, it is more important than ever to provide as much visibility as possible over the order journey. Share the order status of your online orders with your customers with push notifications. The proactive method of informing your customers when the order has been received, is in the oven, ready for pick up, and on its way is crucial to ease the waiting time. Customers that receive reliable information on the order status help manage expectations and increase overall customer satisfaction.
If you are currently not able to configure, schedule, and send push notifications to your customers, you miss a source of additional online orders and risk lower customer satisfaction.
3. INTERACTIVE AND MOVING BANNERS
Banners on your website and mobile app help to immediately grab the attention of customers. You can communicate promotions or present special items that are only available for a certain time. Add to the euphoria of your fans by designing banner themes relating to today's matches or remarkable happenings in the World Cup. Upon clicking the banner customers can immediately add the promotion to the basket or are redirected to the promotion page for a fast order experience.
If you want to enhance the online experience of your customers and lead them immediately to the best deals, make sure your website and app provider is capable of adding interactive banners. Probably you will offer multiple deals for different customer types, so having changing or moving banners is an additional advantage.
Most importantly, ensure you are able to easily configure and update your banners when you need to. In the first two weeks of the World Cup games are taking place every day. This means updating banners on a daily basis. Find a website and app partner that offers the flexibility you need.
4. REAL-TIME OUT-OF-STOCK SETTINGS
Your World Cup marketing campaign is a huge success. Customers react to your push notifications, enjoy your deals and tell their friends to order from you. Now, being able to react fast when stock levels run low is crucial.
Ideally, your point of sale (POS) offers an inventory management tool that connects your website and app. Thanks to the integration your restaurant staff can disable products in one click when products or options are out-of-stock. This avoids frustrated customers who add your item to the basket and whose orders need to be canceled afterward.
Deactivating whole products, for example, vegetarian lasagne but also certain options, such as pizza dough of a certain size, gives you the chance to temporarily exclude the product option in-real time to avoid online orders including the unavailable item.
This prevents your restaurant staff from additional stress and keeps your customers informed and happy.
5. ONLINE ORDER TRACKING
Once customers place an order, they are excitingly awaiting both, the game to start and the order to arrive.
Being able to manage expectations and give status updates on the progress of the order journey is key to keeping customer satisfaction high and support calls low. You can display the order status online on the website and app after the checkout, such as "order placed", "in the oven", "ready for delivery" and "on its way". When your driver is delivering the order, a GPS tracking tool can help to calculate the estimated time of arrival more accurately.
Letting your customers see on a map where the order is increases transparency and provides an extra dimension of trustworthiness thanks to the data you share with your customers.
For your app users, sending push notifications on the change of the order status is another way to proactively inform your customers on the order journey.
BONUS
Positive app ratings and online customer reviews have a high impact on attracting new and retaining existing customers. Make sure you have a system in place to ask your customers to rate your app and order experience online to share positive feedback with others. Apart from better app store ratings, this also helps your Net Promoter Score (NPS).
CONCLUSION
Your website and app are much more than a one-way street where customers place an order and leave. With the right tools and integrations, it can be a two-way communication tool as part of your full-service philosophy and marketing strategy.
With nowadays technology, you are able to configure special promotions, send push notifications, set up banners, manage out-of-stock items and provide full transparency over the order journey. Software that offers flexibility, functionality, and integrations, will help to optimize your marketing activities and keep customer satisfaction high. This enables you to leverage big events, like the FIFA World Cup 2022 in an agile and proactive way.