Central Menu Management
Manage and configure menus for stores and all channels in one central system. Stores can localize the menu when needed while customers enjoy a consistent order experience across your restaurant chain.
Centralized menu creation
User-friendly design
Cloud-based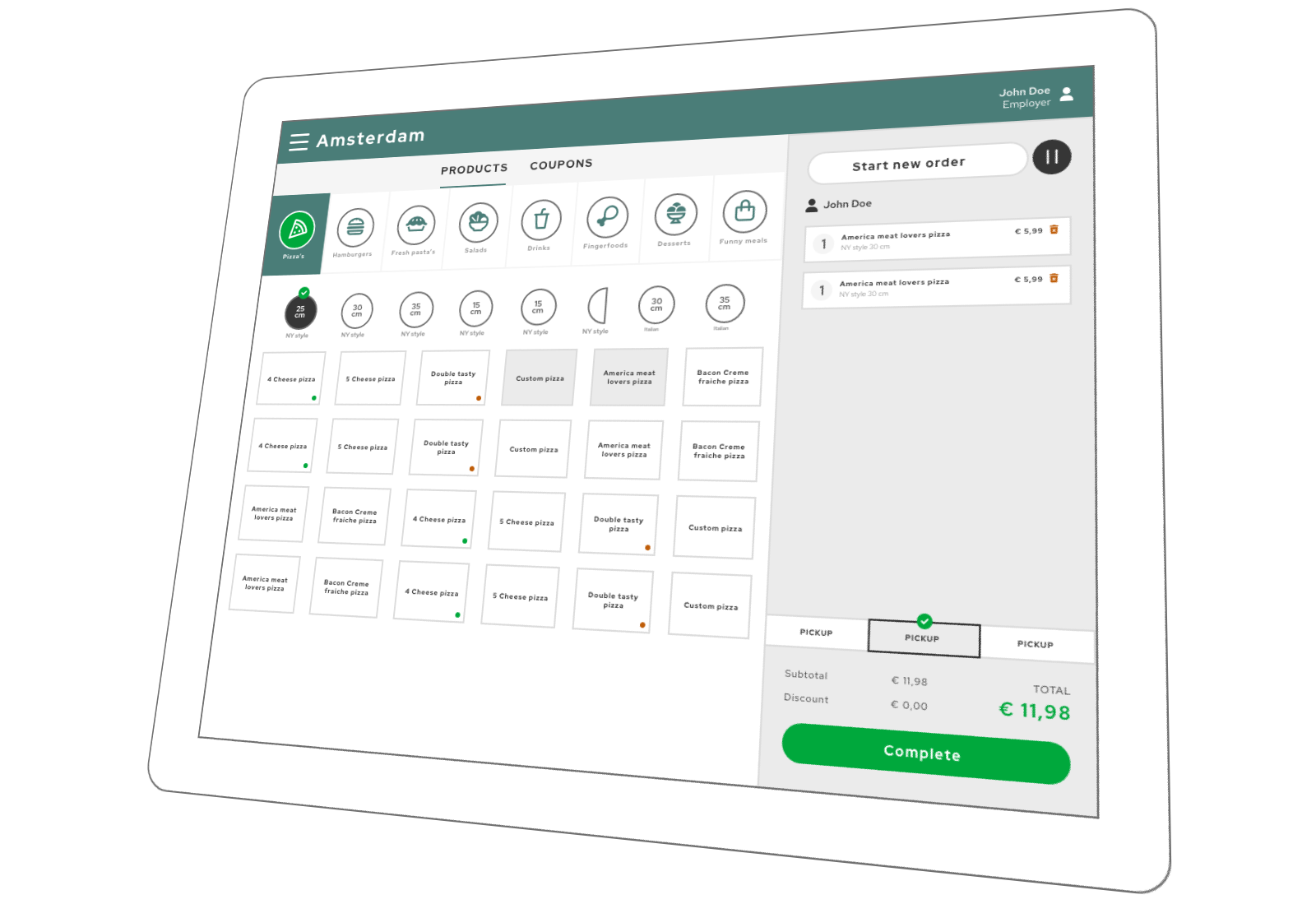 Pricing and fees
Configure the pricing and delivery fees from a headquarter level chainwide.
Products and toppings
Add products, options, and toppings to categories to create a structured menu experience on the POS, Self-Order Kiosk, Website, and Consumer App. Each can be supported by appealing images that match the platform.
Coupons and special promotions
Configure coupons and special promotions across all sales channels. Decide on the time period of promotion and whether or not it is a single-use coupon, can be combined with others, and much more.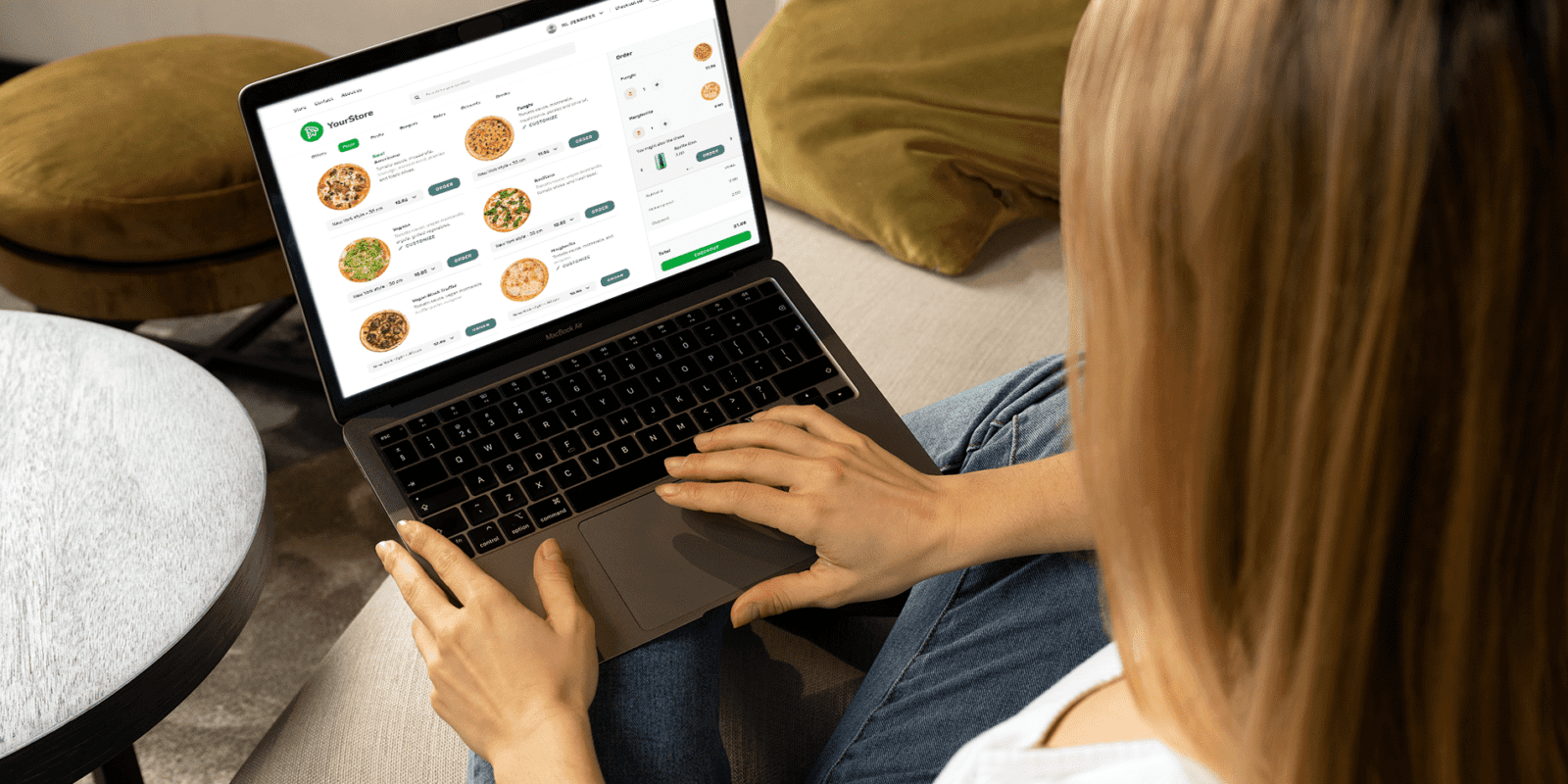 Advantages of our central menu management
Save time on administration
Configure everything menu related in one part which will be reflected in all sales channels.
Flexibility to react to local needs
Create local menus or offer the option to adapt your central menu by stores to adapt to local needs.
Consistent customer experience
Across the whole chain customers will see the same products to ensure a familiar experience. Will show on the top as navigation on the sales channels for easier navigation for user and order intake.
Reduced error rate
By eliminating the need to create menus for different sales channels the error rate of wrong prices and typos decreases.
Increased consumer safety
Configured nutrition information and allergens inform consumers on the Website, Consumer App and Self-Order Kiosk about whether or not a certain product is safe for consumption in case of intolerances.
Turbocharged e-commerce
Our restaurant chain software provides a stable and scalable e-commerce platform
Omnichannel approach
Point of Sales (POS)
Self-Order Kiosk
Website and Consumer App
Third-party delivery integration
Continuously improved UI/UX design
Loyalty program
Incrementally increase
Conversion rates
Average order value
Customer retention
We turbocharge e-commerce for your restaurant chain and help you drive more orders.
Operational control
Our omnichannel solution for restaurant chains provides you with operational control and continuous development to help your chain succeed.
Centralized power
Central menu management
Automated workflows
Configurable product modules
Third-party service provider integration (Deliveroo, UberEats, JustEat TakeAway, and more)
Continuous Development
Bi-weekly launch of new features and improvements
Dedicated customer success partner
Sharing of industry best practices
Actionable data
We provide real-time access to strategic insights and full ownership of data across the complete order and customer journey.
Preconfigured reports on 
Sales
Loyalty and coupons
Restaurant stock
Employee management
Product performance
Store-to-store performance
Net Promoter Score (NPS)
Custom reporting 
Power BI integration
Custom data requests
Datapoints across the whole order journey
Start gaining a comprehensive understanding of your business and make data-driven decisions to drive success how you define it.
Questions about our delivery management?
What to expect
Get an introduction to our solution and find out how we can help you increase your revenue and save on commission. We can build a personalized business case catered to your restaurant chain