Webinar – Discover the secret to success from Apache Pizza CTO, Jordan Pendleton
10 May 2023 | 12.00-13.00 CET | Sign up below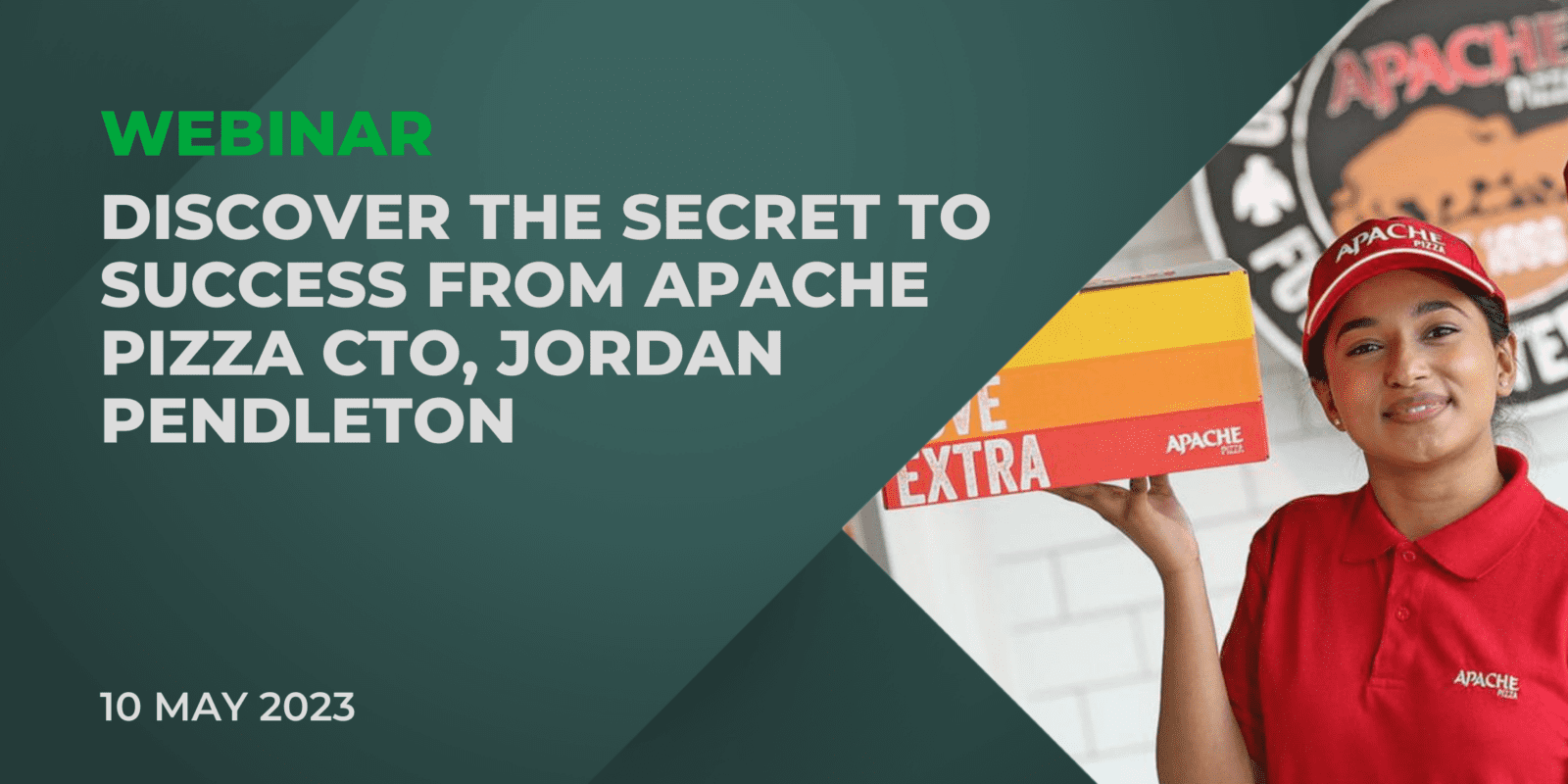 Join our S4D Webinar with guest Jordan Pendleton
"We were looking for an industry expert who strives to solve the needs of quick-service restaurants with innovative software solutions. S4D is bringing both to the table, industry expertise and technical know-how!" - Jordan Pendleton, CTO of Apache Pizza
Discover the secret to success from Apache Pizza's CTO Jordan Pendleton
Webinar | 10 May 2023 | 12.00 - 13.00 CET
How to respond to growing customer demand? How important is technology when growing?
We are hosting a 45 minute webinar to show you how a traditional quick service restaurant chain – Apache Pizza responded to their growing demand. You'll learn first hand how Apache pizza managed to deliver a flawless user experience for online customers and smooth kitchen management operations by being hardware independent for more than 180 stores across the Republic of Ireland and Northern Ireland.
Join us to learn from the inspiring stories of successful chains and gain the competitive edge you need in today's market. Sign up now to take your business to the next level!