Telepizza
When looking for a solution that could handle multiple sales channels and support its growing business operations, Telepizza turned to S4D for its expertise in quick-service restaurant software. Javier Mallo, the Chief Information Officer at Food Delivery Brands, responsible for operating the iconic global Telepizza brand and PizzaHut in various countries, shares how delivering a robust platform allowed Telepizza to expand its business and improve its operations.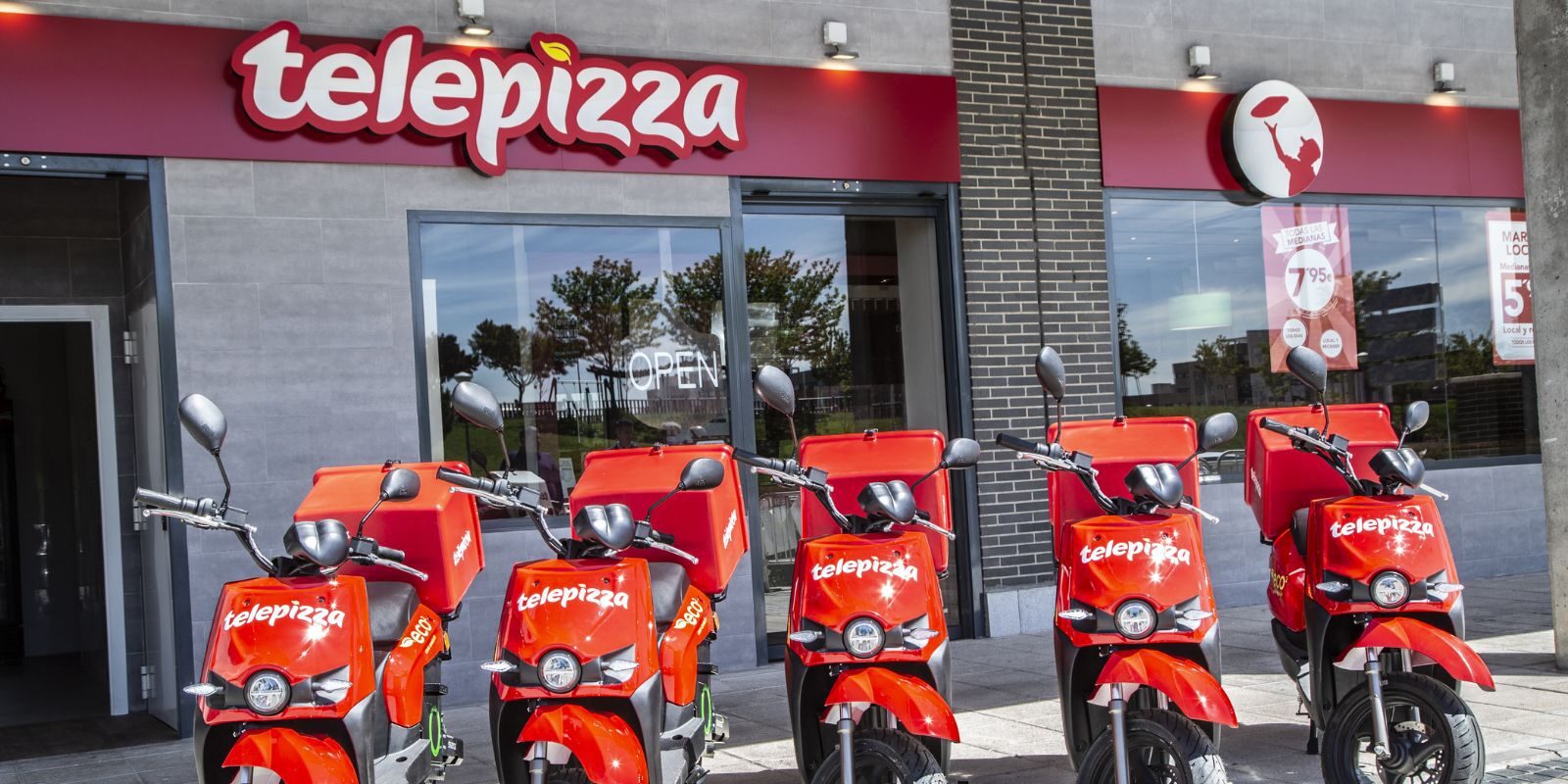 Multinational pizza chain
Website, Consumer App, Point of Sale, Reporting
The challenge
Javier Mallo has been in charge of a 360-degree digital transformation since December 2019. And this was only one of the challenges the company was undergoing. At the same time, the Covid-19 pandemic, the war in Ukraine, and the increasing inflation in utilities and raw materials impacted the industry. Realizing a successful digital transformation and keeping the budget under control, especially in an industry so heavily impacted by these factors like the quick-service restaurant industry, was the challenge that Javier was up to.
"To run our business in a 21st-century technology we had to embrace a 360-degree digital transformation. The goal was to have all sales channels properly integrated into a unique, cloud-based platform. This brings huge benefits in understanding our consumer behavior and the operational KPIs on a store level. But most importantly, providing robust data origin for us to exploit in our Business Intelligence tools. Which is why we chose S4D's omnichannel solution." – says Javier.
Other than the typical technology challenges of this kind of project, the main one was the cultural one within Telepizza's heritage. Migrating from a custom-developed POS and custom-developed e-commerce that was specifically tuned for more than 20 years, to a new omnichannel system is anything but easy.
"Moving to a SaaS platform has its challenges but with time the benefits outweigh those by far" – Javier states.
Results on the e-commerce platform
Within 9 months of launching the first e-commerce platform, Telepizza has seen significant increases in sales, average order value, and conversions, with an improved overall experience.
"Despite the inflation and need to increase our retail prices, we are seeing between a 5-7% of increase which is quite significant." – according to Javier.
After a common and expected learning curve with the launch of a new e-commerce platform, Telepizza broke its online sales records, achieved an increase of more than 5% in online sales, and doubled its App ratings by implementing the new S4D website and app. Growing from a 2.5 rating in the Google Play store (out of 5 stars) and from 2.8 to a 4.7-star rating in the App store, it is now ranked among the top 3 QSR apps in the market and the #1 pizza app.
"While there are still areas to improve, the results speak for themselves and so we are certain that we have the right platform and partner to bring innovation to our consumers and keep on improving our results yearly with double-digit rates.
The e-commerce platform has not only established a strong foundation for our business but, more importantly, it has also enabled us to continuously release innovative features and services to our customers." – Javier states.
The partnership between S4D and Food Delivery Brands
The collaboration between Food Delivery Brands and S4D was initiated with the aim of leveraging the cloud-based multichannel platform for operating their brands in the efficient manner they were seeking for. Thus, the goal was to achieve enhanced business performance.
Looking back over the past three years, the partnership has proven to be a solid foundation for further collaboration in the coming years. The foundation is now even stronger, and the companies are excited to continue their partnership and bring more innovation to their customers.
"Partnerships lasting over a year have their good and tense moments, especially in key tech transformation projects. Overall, the past three years have been successful, and both companies continue to learn from each other. The foundation is now stronger, with potential for further collaboration" – Javier concludes.
"Despite the Covid-19 pandemic, we have been able to work closely with S4D with many good and tense moments, which is common, especially in key technological transformation projects. Overall, the past years have been successful and very educational for all people involved, with a constant learning curve, in which S4D has shown itself as a partner that is able to work at a fast pace in challenging times. Resulting in a strong foundation, with large potential of taking advantage of the many benefits this partnership has in store."