Amsterdam-based Solutions 4 Delivery announces rebranding to S4D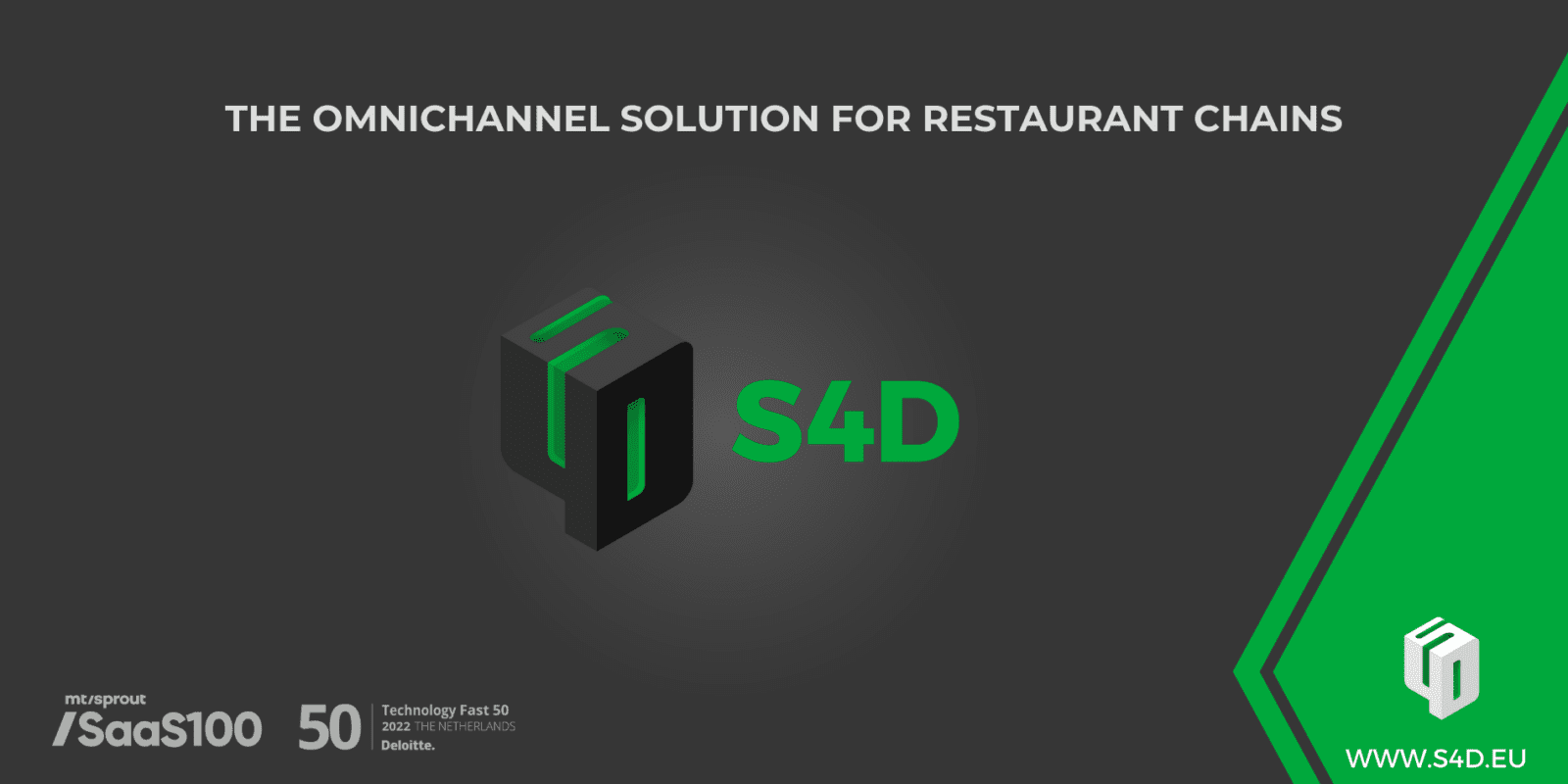 S4D, the all-in-one software solution for global restaurant chains, hitherto known as Solutions 4 Delivery has officially announced the news of their rebranding today. The rebranding efforts will be reflected in the change of name from Solutions 4 Delivery to S4D, and will come to life through a brand new logo and website in the new look and feel of the brand.
Through this rebranding announcement, S4D intends to acknowledge that they no longer limit themselves to food delivery but function as a comprehensive partner for quick-service restaurant chains to deliver: E-commerce solutions (own website, app and loyalty), full operational control (for headquarters) and actionable data (for stores and headquarters). In the past, dine-in options and innovations such as self-order kiosks and apps for optimized delivery were added to the growing product family.
S4D has grown beyond a unique delivery solution
Having constantly evolved to keep up with the delicate dynamics of the industry for more than six years now, S4D has grown beyond the unique delivery solution they initially focused on. With a wider portfolio of innovative solutions, the company has been able to deliver more than a solution for delivery to their partners, who range from medium to large multi-unit restaurant chains. While S4D has already been called by that name for some time by partners and those who work closely with them, now is the time to take the next step and make it the official brand name.
"By officially becoming S4D we strengthen the relationship with our restaurant chain partners who value us already as an omnichannel solution since we do much more than just delivery. The new branding reflects the young and innovative character of our company and team. Restaurant chains need a reliable partner to leverage digital innovations, who works collaboratively with them, including sharing benchmarks and best practices.
The new logo and colors symbolize S4D as the beating heart of a growing QSR chain, combined with our commitment to connect powerful and innovative software with the expertise of our restaurant partners, to enhance growth now and in the future."  – Benjamin Kool, co-founder & CEO, S4D
S4D will continue to stay agile and proactive toward customer trends
S4D operates in over ten countries, servicing more than 1,500 locations, and has seen impressive growth in its revenue by more than 100% every year since its inception in 2017. As a highly innovative company that prioritizes continuous product improvements, S4D's restaurant solutions always remain state of the art, with usability, customer experience, and data-informed decision-making at its core.
"S4D will continue to stay agile and proactive toward customer trends and expectations to shape the future of the quick-service restaurant landscape along with our partners. By evolving this way, we're also enabling them to scale their businesses and switch easily from third-party order platforms, thereby increasing direct orders. This translates to higher profit margins and more data insights for our partners to stay relevant throughout the industry shifts and changes in the economy." – Daan Bakker, Head of Growth, S4D