The Apache Growth Story: Achieving 190+ hardware independent stores with one digital partner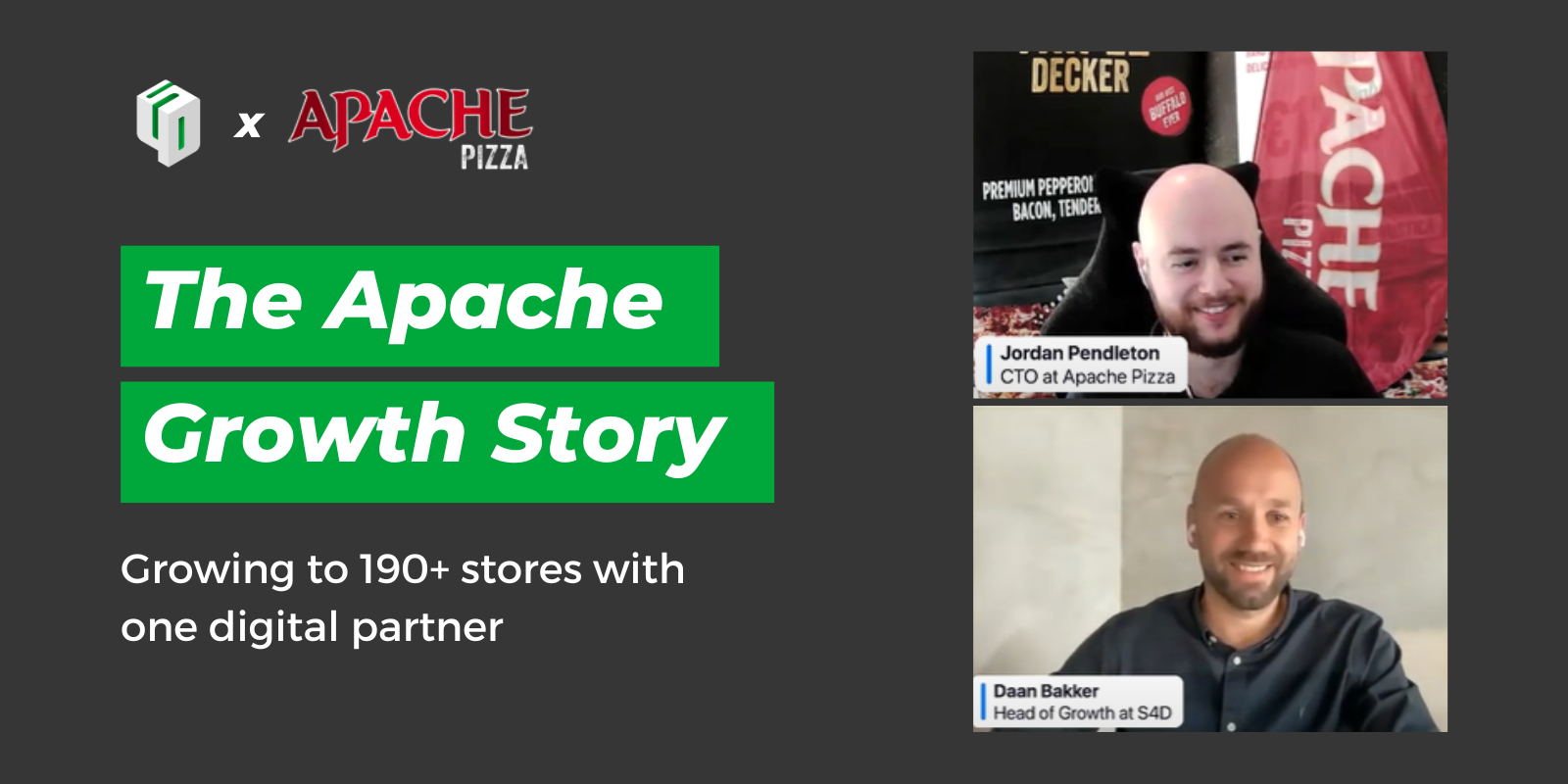 We hosted a 45-minute webinar with Jordan Pendleton, CTO at Apache Pizza, where he shared his experience about his growth and digital journey with Apache Pizza.
With the help of S4D, Apache Pizza launched 166 hardware independent stores in just 2 weeks, and continues to deliver delicious pizza across Ireland, with a turbocharged e-commerce, full operational control and actionable data insights.
What was the webinar about?
How Apache Pizza became hardware independent
Practical ways of balancing all stakeholders' satisfaction
How data can be used to elevate customer experience
Top 3 strategies for achieving business growth
You can already sign-up for the next webinar with digital marketing expert – David Beentjes via the form below.