HR Management System
Human resource-related topics can be easily handled within our HR Management System for restaurant staff management.
Manage access rights
Staff planning
Digital and editable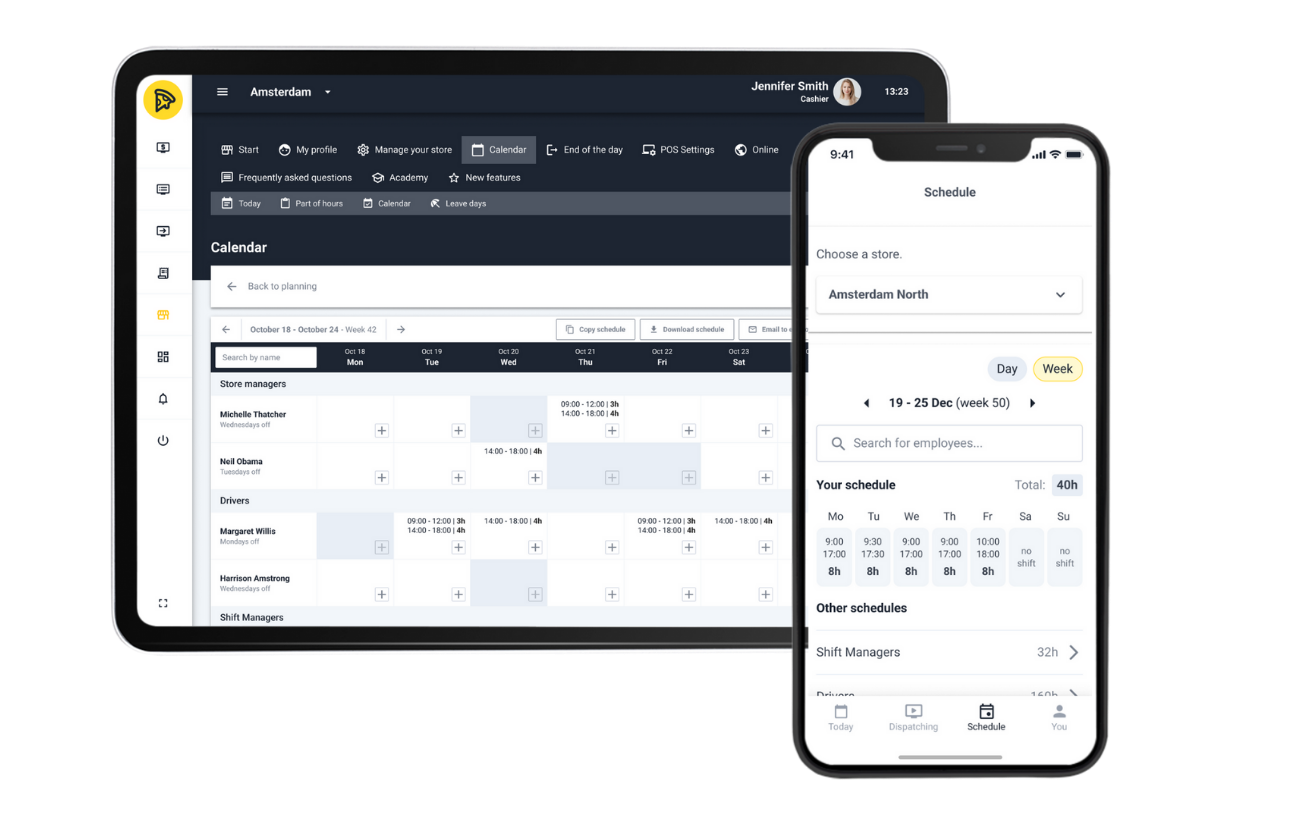 Manage employee accounts
Configure basic details of employees (including salary) to create employee accounts. Employees can clock in and clock out. This helps to keep monitor schedules and to create time-tracking reports.
Staff scheduling
Create online work schedules and share them easily with employees via email in a few clicks. The digital work schedule can be copied and re-used to avoid additional administrative work.
Wages projection per week
The schedule builder includes the wages of employees. In this manner, you see already during the scheduling what the projected labor cost will be as of your planning.
Legal requirements
The system is qualified to ensure the work schedule of your employee meets legal requirements that apply to age or other legal restrictions.
Manage leave requests
The HR Management System allows to approve and share holidays and other leave requests.
Push out job openings
Job openings of stores can be published on your website through the HR Module.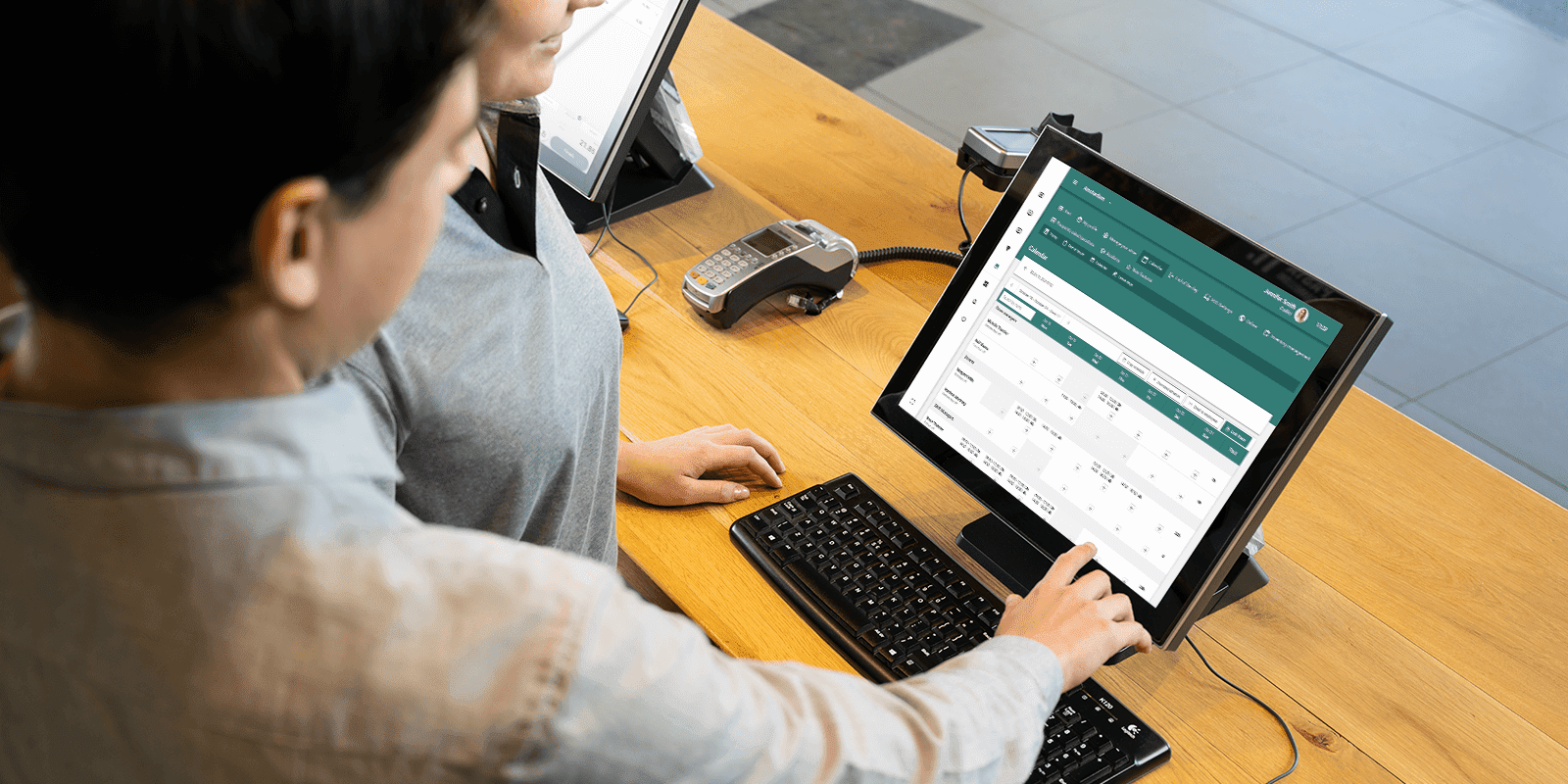 Advantages of our HR module
More efficient staff planning
With the online schedule tool, you can plan your staff across all functions in one easy tool.
Cost control
By tracking labor costs and schedules digitally store owners have a tool to identify cost-efficient shift planning.
Paperless scheduling
Reduce the number of print versions after editing.
Time tracking reports
You can track the shifts and activities of staff employees. By digitally recording the start, activity, and end of the shift you obtain an accurate report of hours worked across the whole chain and specific stores.
Turbocharged e-commerce
Our restaurant chain software provides a stable and scalable e-commerce platform
Omnichannel approach
Point of Sales (POS)
Self-Order Kiosk
Website and Consumer App
Third-party delivery integration
Continuously improved UI/UX design
Loyalty program
Incrementally increase
Conversion rates
Average order value
Customer retention
We turbocharge e-commerce for your restaurant chain and help you drive more orders.
Operational control
Our omnichannel solution for restaurant chains provides you with operational control and continuous development to help your chain succeed.
Centralized power
Central menu management
Automated workflows
Configurable product modules
Third-party service provider integration (Deliveroo, UberEats, JustEat TakeAway, and more)
Continuous Development
Bi-weekly launch of new features and improvements
Dedicated customer success partner
Sharing of industry best practices
Actionable data
We provide real-time access to strategic insights and full ownership of data across the complete order and customer journey.
Preconfigured reports on 
Sales
Loyalty and coupons
Restaurant stock
Employee management
Product performance
Store-to-store performance
Net Promoter Score (NPS)
Custom reporting 
Power BI integration
Custom data requests
Datapoints across the whole order journey
Start gaining a comprehensive understanding of your business and make data-driven decisions to drive success how you define it.
Questions about our delivery management?
What to expect
Get an introduction to our solution and find out how we can help you increase your revenue and save on commission. We can build a personalized business case catered to your restaurant chain