Scaling your restaurant chain – New York Pizza's successful journey to 350+ stores
08 February 2023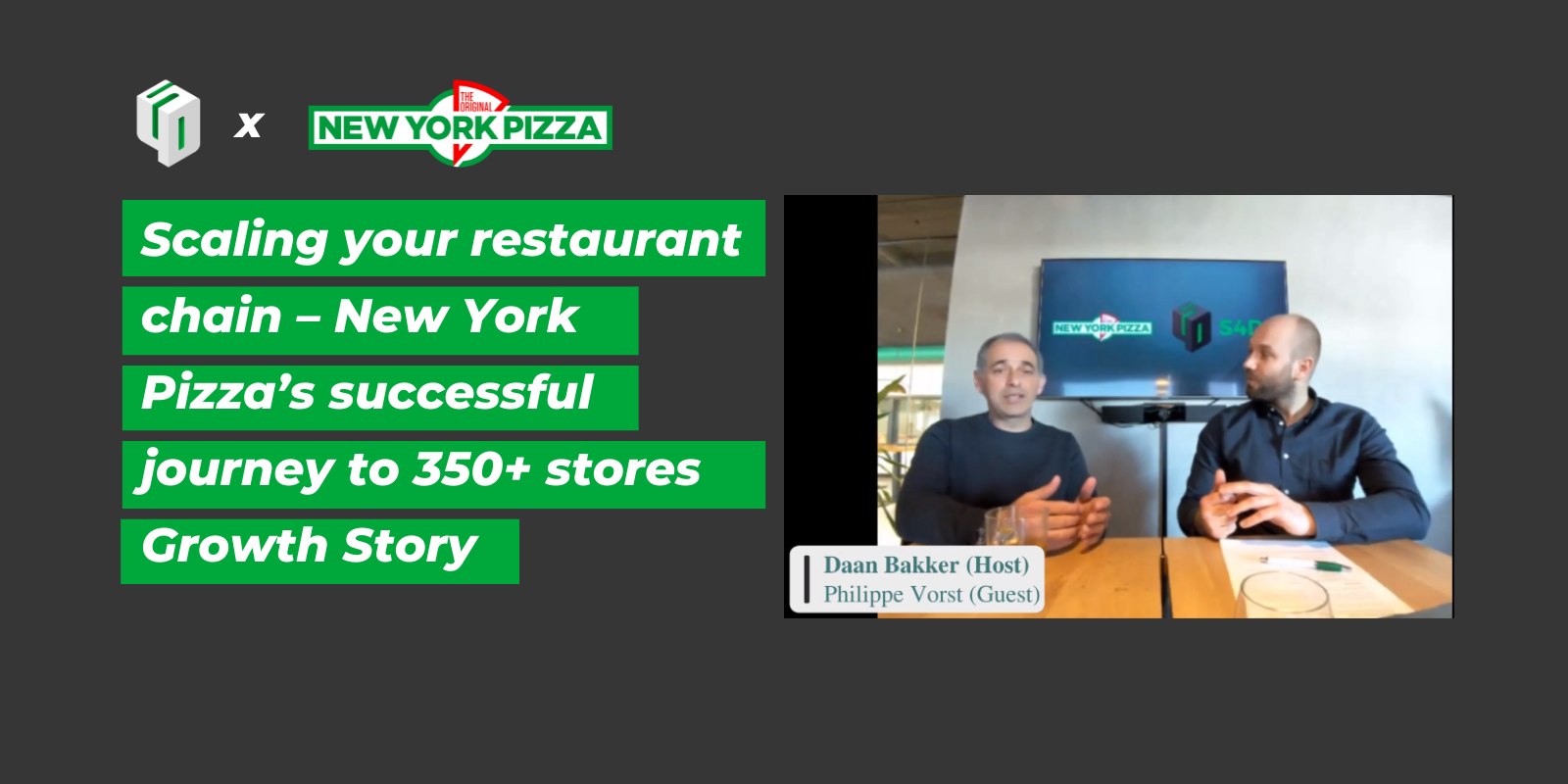 Do you want to increase revenue, grow your store network or simply be prepared for a potential recession in 2023?
In our webinar with Philippe Vorst, CEO and founder of New York Pizza, he shared the secrets behind scaling the largest pizza franchise business in the Netherlands.
Philippe grew his chain by 100% after implementing our omnichannel solution! As of today, consumers can order their New York-styled pizzas from more than 350 + stores across the Netherlands, Germany, and Belgium.
What was the webinar about?
Philippe Vorst brings an understanding of the importance of marketing strategies, headquarter – franchisee relations, and technological innovation for quick-service restaurant chains.
In the webinar, he shared with us:
The strong foundation of a rapidly growing restaurant chain
The key decisions and actions that lead to sustainable growth in his journey
The contribution of technology and data provided by S4D to driving revenue growth
The importance of a strong team in building and maintaining a brand
The industry leader navigates his franchise successfully through changing economic times and consumer demands.
Join our next webinar!
We invite leaders in the restaurant industry to share their insights and success stories during our webinar series.
Sign up for the webinar for free NOW
Webinar | 10 May 2023 | 12.00 - 13.00 CET