Meet our Head of Product Perry van den Bunt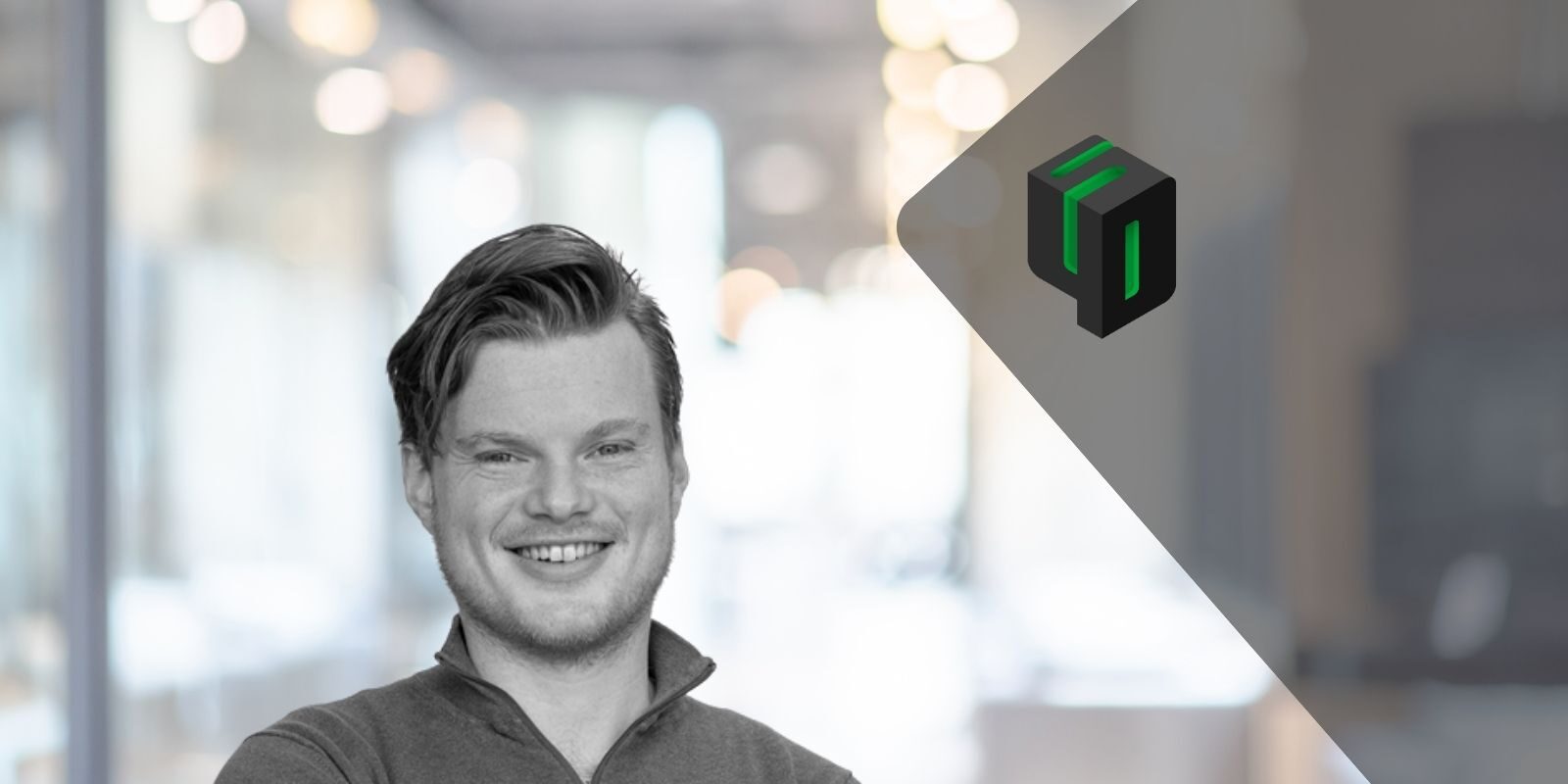 Meet our first official employee Perry van den Bunt, nicknamed 'the Red Pearl'.
Starting his career as the S4D POS Product Owner at only 21 years, Perry has grown at tremendous speed into a highly skilled and incredibly talented Head of Product in less than 4 years' time! As such, Perry has been a key player in S4D's growth from a small start-up into a rapidly growing SaaS scale-up.
Read about his exciting and challenging journey below!
HOW DID YOUR S4D ADVENTURE START?
A few years before S4D was founded, I worked with Benjamin Kool (CEO) at an international eCommerce scale-up. I was working there with a lot of pleasure until I was told I could only stay there with huge limitations. I discussed this setback with Ben and he introduced me to S4D Board member Maarten Alleman, who he had known for a while back. Maarten had several business opportunities for me but he recommended me to start at a startup company called Solutions 4 Delivery, where I would be one of the first team members. I was very glad I did, because later that day, Benjamin told me he would be joining me as the CEO of S4D. We started this adventure together and I am proud we are still continuously growing together, both personally and professionally.
WHAT HAS BEEN YOUR MAIN S4D HIGHLIGHT?
Of course, there are many highlights to talk about, but one thing really stands out for me. We started the company with our first partner New York Pizza right away and worked with them alone for a year. After that year, we got in contact with Apache Pizza in Ireland and reached an agreement on a partnership. Only 1 week after the deal was agreed, we got a phone call that their previous POS provider planned on shutting down the servers within 2 weeks. For us, this was a breaking point. It was now or never. With our small team in Amsterdam of approximately 5 people, we implemented our POS system in a foreign country within 2 weeks almost flawlessly. This was a major accomplishment of which I am very proud, together with our amazing team. From that moment, I was sure that we were going to be the best SaaS company in the QSR field.
HOW DO YOU FEEL ABOUT YOUR RECENT PROMOTION TO HEAD OF PRODUCT?
I really enjoy it! Starting at S4D, I basically used to be responsible for the functional part of the company on my own. Since my promotion, I have had an amazing team supporting me in this responsibility. It is extremely motivating to work with such a broad group of people with their own personal sets of knowledge and to develop our beautiful product further together. To me, being the leader of this team is a real honor and I'm happy to help them grow and become better on a daily basis.
The best thing I get out of this is the lesson that you are always stronger together. I am glad I can prove this statement to be right, together with my team.
WHAT ARE YOUR MAIN FOCUS POINTS IN THIS NEW ROLE?
As a startup, we mainly focused on 'surviving tomorrow'. We responded to everything that was happening and I was only looking at the 1-year-from-now future, which brought us to where we are currently. However, in my new role as Head of Product, my main focus will shift from surviving the short-term to thriving long term. Instead of thinking only of tomorrow, I will be focusing on the next three to five and sometimes even ten years that are ahead of us, which I am really looking forward to.
Meanwhile, I love to focus on developing my team to set, own and reach their own goals. Obviously, this ultimately frees my schedule to think and act long-term as well. Luckily, I do already have a great team of people who have shown to be capable of exploiting opportunities and solving issues proactively.
Secondly, I really enjoy us having a great relationship with our partners and always discussing with them what we can improve as a company and how to grow together.
I am very grateful that they are always thinking along and are helping us become better and better each day.
WHERE DO YOU SEE S4D AND YOURSELF IN 5 YEARS TIME?
5 years from now, I see us being a leader in the digital QSR industry with a special focus on eCommerce and profitability. At the beginning of S4D, our POS was our flagship product and it still is a very strong part of our portfolio. I do believe the POS will become more of a hygiene factor to enhance efficiency and operate as the backbone of QSR chain at which we will remain to be strong with our deep operational knowledge. However, looking at eCommerce, I think we can distinguish ourselves massively by keeping close contact with our customers and proactively anticipating on new global developments.
All and all, our all-in-one solution that connects all your points of sale will help us digitalize QSR chains, enable data-driven operations, make processes more efficient and most importantly: make them sell more of their delicious products to happy customers.
WHAT IS YOUR MAIN GOAL FOR 2021?
My main goal for this company is to have a 100+% growth rate this year. On a personal level, my goal is to have a full-grown Product Team that can facilitate this growth. We only started this year with a complete product team and I am looking forward to making sure that this team will be fully matured at the end of 2021. I am very grateful for the opportunity I have been given by the company and my team and I'm really looking forward to all the developments our company will go through.
I am looking forward to growing at a rapid pace with our team and reaching our goals for the coming years. With a smile on our faces of course!