How software can boost pizza chain operations
Pizza chain managers can significantly boost the quality of their operations by leveraging omnichannel software technology. By strategically integrating software specifically built for pizza chain processes, they can enable their team to focus on high-value activities, improve accuracy, reduce errors, and lead to higher productivity.
Over 53% of restaurant owners believe technology will increase restaurant flow and 51% see it aiding staff training. However, what they all agree with is that automation can help solve the #1 pain point in the restaurant industry: labor costs (Restaurant Technology, 2022).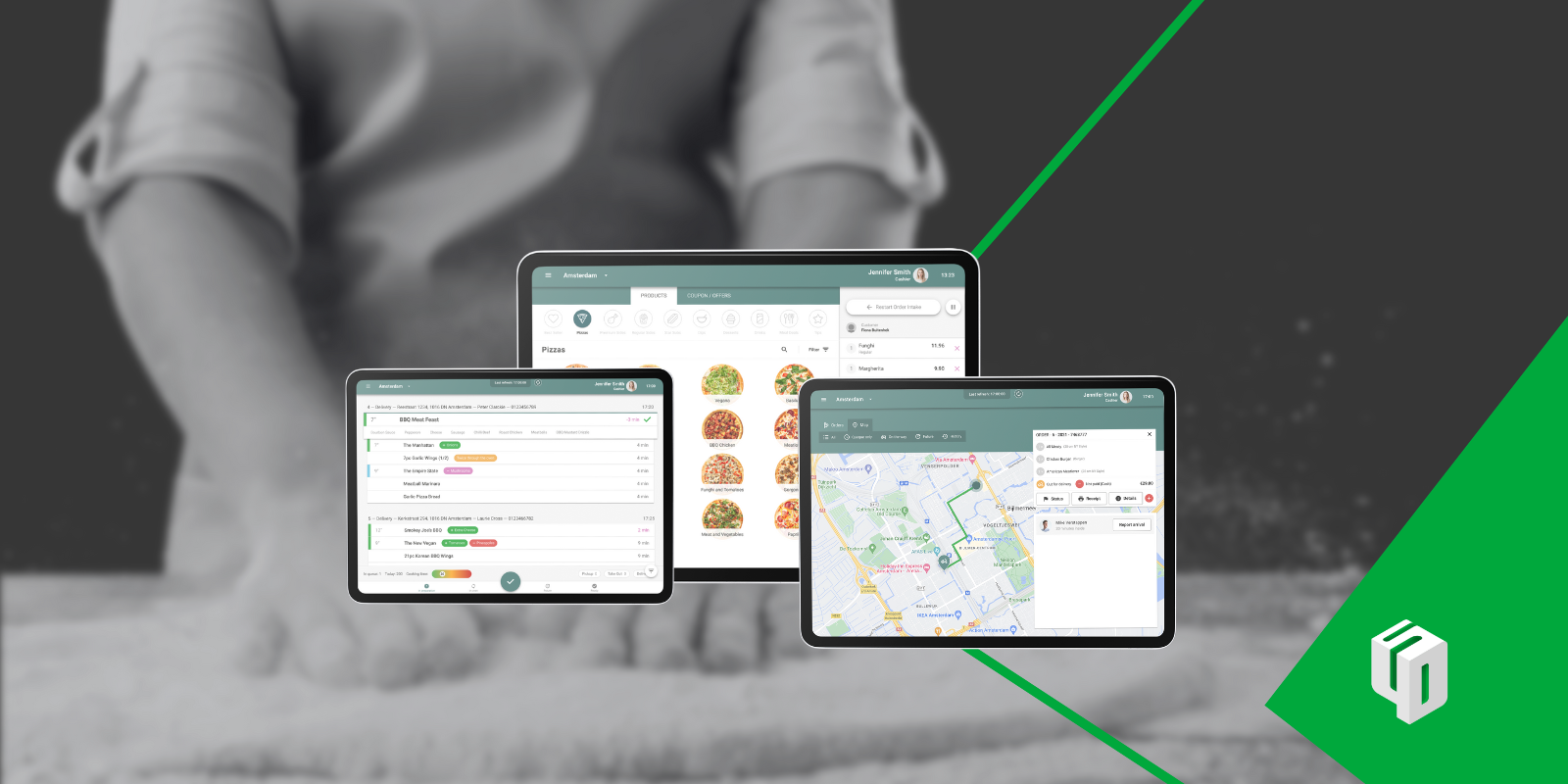 Key benefits of efficient operations softwares:
Pizza chains that offer user-friendly POS system speed up the ordering process by up to 12%.
Pizza chains that make use of a Kitchen Display System (KDS) and a Pack Screen reduce mistakes in orders by more than 70%.
Pizza chains that use a Dispatch Display and a Driver App improve their delivery time by up to 8%. (S4D, Data Statistics, 2023).
Software & features to consider if you're looking to improve your pizza chains operations:
Centralized Menu Management
With an optimized omnichannel software, you can achieve centralized menu management, allowing you to make updates and changes from a headquarters perspective across all stores by only one operation.

Benefits:
Ensure uniform menu offerings, pricing, and promotions across all stores
Save time and reduce errors by implementing menu changes from headquarter perspective
User-Friendly POS
The intuitive design and functionality of the POS system enable staff to quickly input orders, customize them according to customer preferences, and process payments seamlessly. This not only improves order accuracy but also reduces wait times, leading to higher customer satisfaction.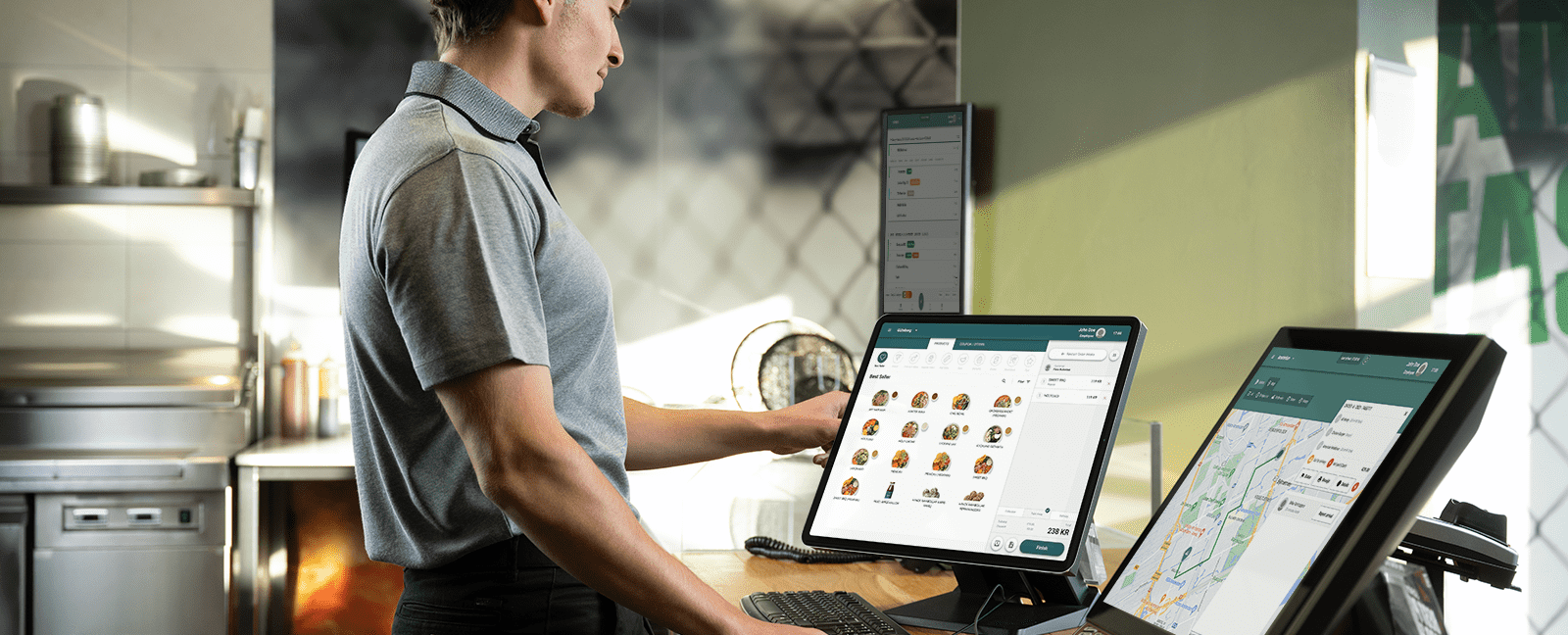 Benefits:
Improve order accuracy and customization
Streamline order processing
Offer seamless payment processing
Kitchen Display System (KDS)
An optimized omnichannel software includes a Kitchen Display System with color codes and alarms to streamline the process.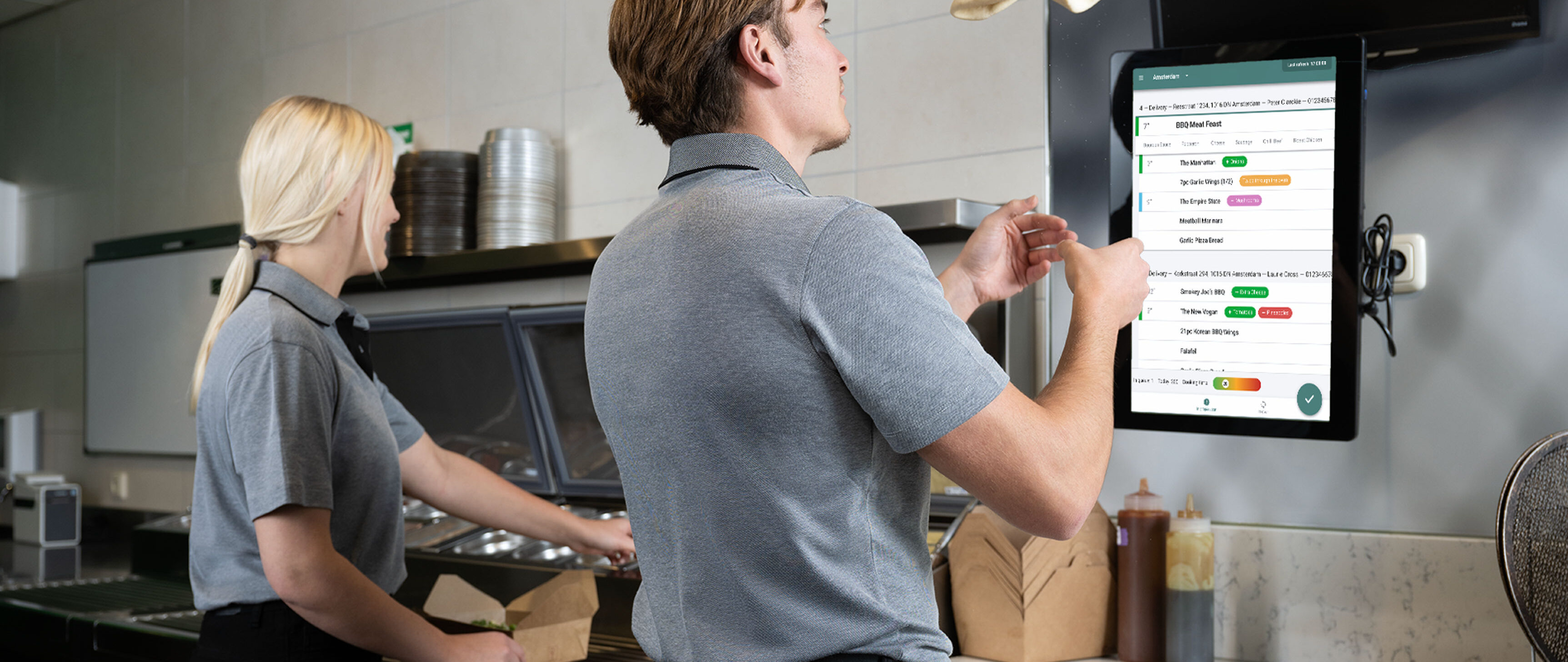 Benefits:
Streamline kitchen operations
Enhance communication between team members
Improve order tracking & overview preparation times
Pack Screen
Accurate packing is crucial for customer satisfaction. An optimized omnichannel software offers a packing screen that guides staff, reducing errors and ensuring that every order is complete.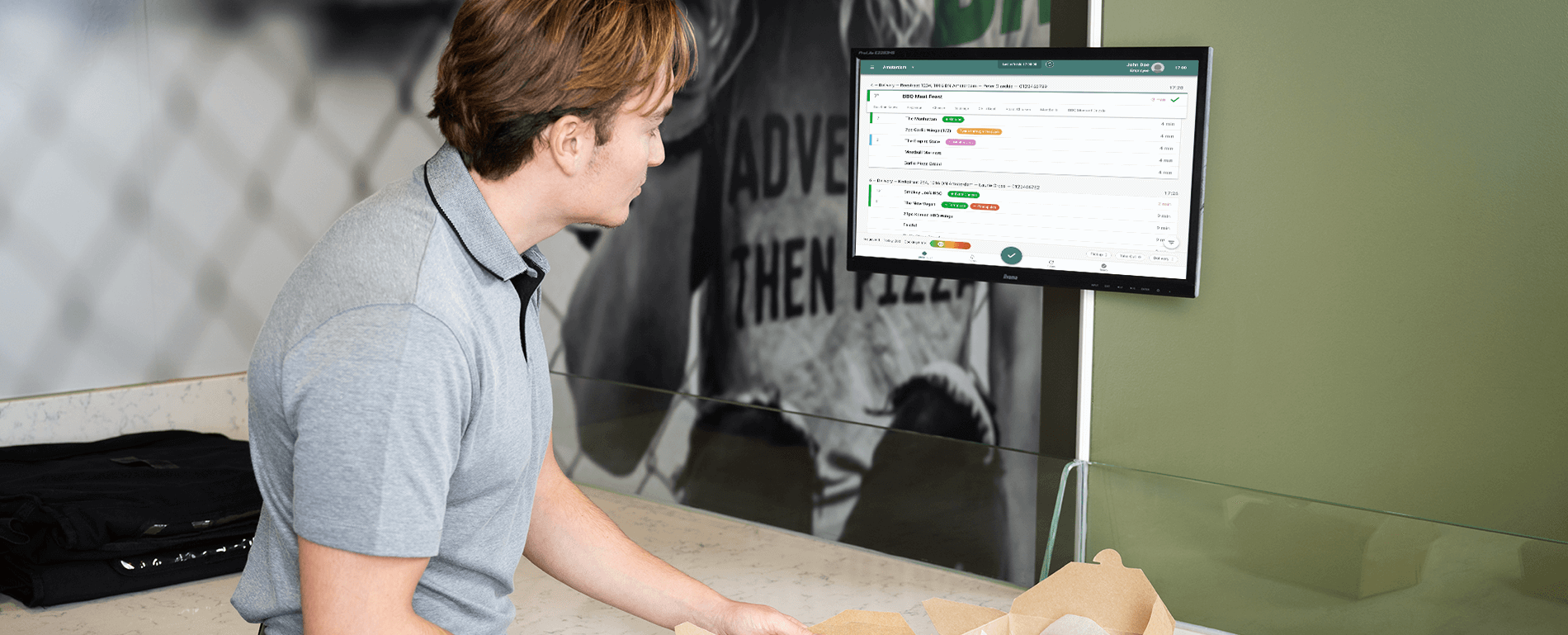 Benefits:
Accurate packing, reducing errors and ensuring complete orders
Enhanced customer satisfaction through reliable order fulfillment
Improved operational efficiency and consistency in packaging standards
Dispatch Display
Efficient delivery is a must for reliable service. An optimized omnichannel software provides a dispatch display to optimize routes, assign orders, and oversee delivery time.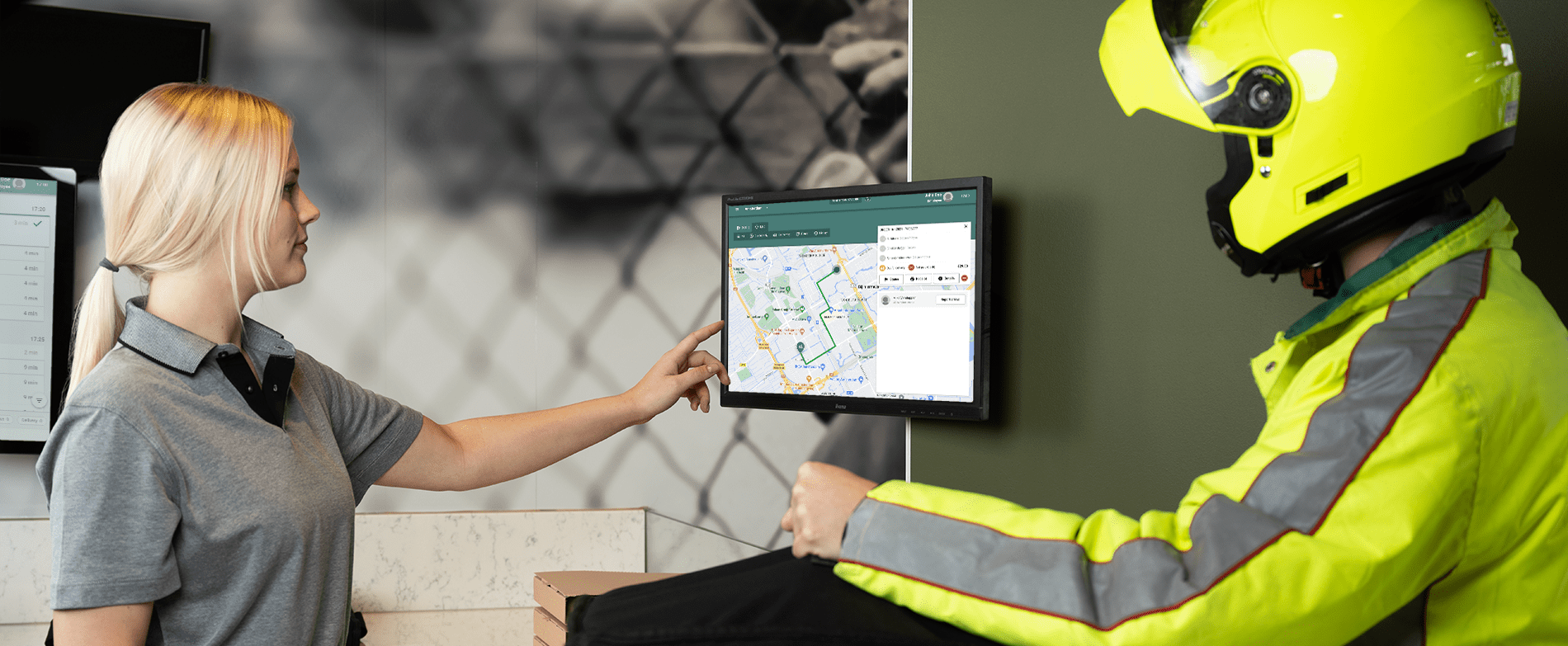 Benefits:
Optimize delivery routes for efficient and timely service.
Efficiently assign orders to delivery drivers for streamlined order fulfillment
Monitor delivery times, track driver progress, and ensure timely service for enhanced customer satisfaction.
Driver App
With a dedicated driver app, drivers receive orders, interact with customers and the restaurant through push notifications, and get real-time updates on delivery routes.

Benefits:
Let drivers communicate with customers through push notifications and in-app features
Streamline the delivery process and minimize errors.
Enhance accuracy and enable efficient navigation for timely deliveries.
By leveraging an optimized omnichannel software, pizza chain managers can achieve streamlined operations, ensuring efficiency and exceptional customer experiences.
Follow our ultimate 10-step guide to streamline your operations and achieve success just like industry-leading pizza chains did.
Check out our guide to achieving streamlined operations for your pizza chain today!